Plush interiors and hearty fare make this Italian spot perfect for a chic night out
What are the ingredients for a perfect night out in Dubai? Quality service and great food being a given – at least in most local venues – other than the million dollar view (who doesn't like to party at a place that offers a peep at the city of a million lights), great ambience is what makes a venue truly pop. And Salotto by Chic Nonna, the chic two-story gourmet Italian osteria, located in the heart of DIFC, has it in plenty.
On a recent weeknight, we make our way through the bustling Italian restaurant downstairs and step into the plush lounge area on the second floor, which has a luxe living-room vibe to it. The Italian leather couches and DJ booth, notwithstanding, we opt to sit out in the open terrace where we are offered a spectacular view of a glittering Burj Khalifa as well as an under-construction multi-storied building, testimony to the city's perennial growth spurt.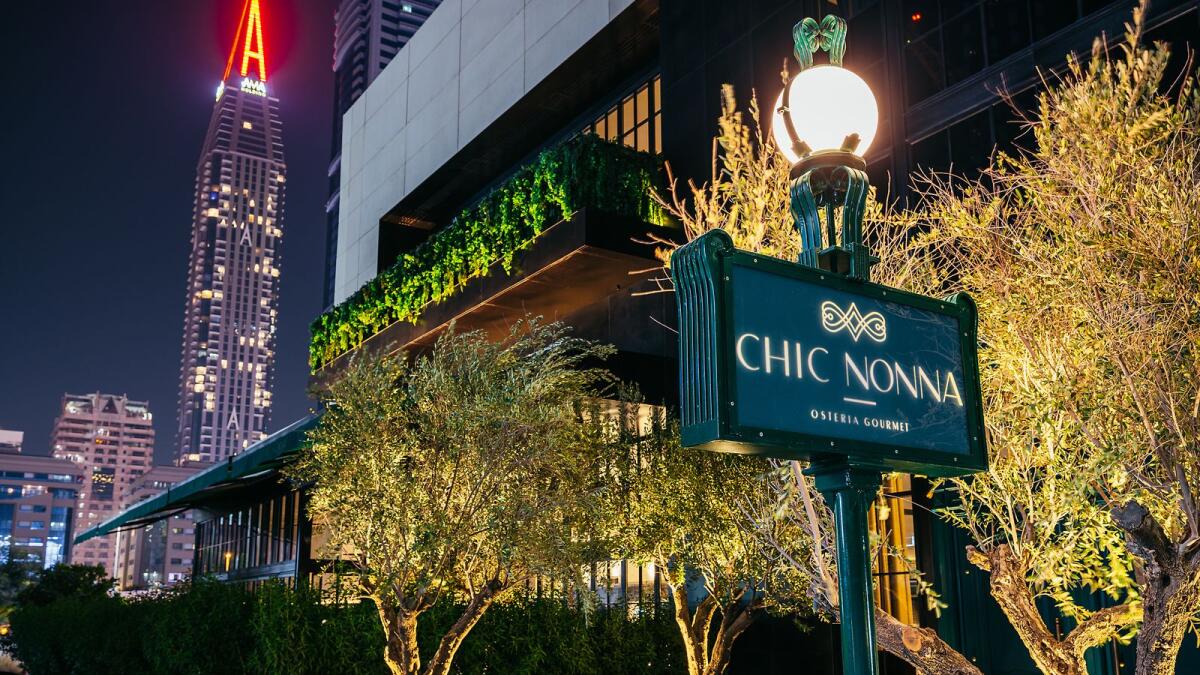 Once we settle down, with a welcome appetizer – fresh off the oven bread topped with olives – we are soon made aware of the venue's other 'hidden' attraction. The raised stage, which had hitherto gone unnoticed, merged as it was behind the long James Bond-esque bar, suddenly came alive with a piano player and a jazz singer taking centrestage. And just like that we are transported into another world, with a strong New York vibe, serenaded by the most luscious voice. The venue had by now picked up pace – a heavy mix of post office hours suit-clad dapper men (after all we are in the heart of DIFC) complimented by those out for a fun night.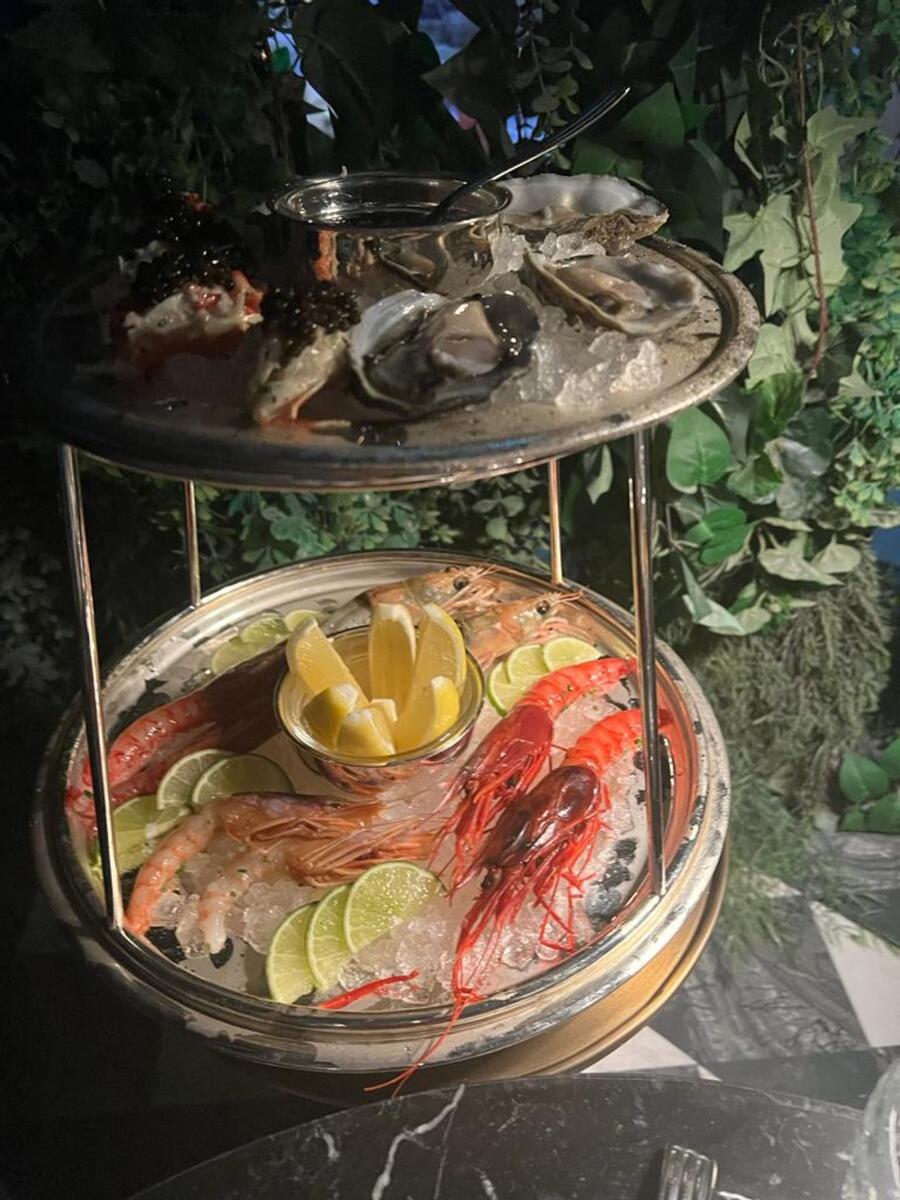 Glasses clink over the hum of leisurely conversations as servers flit around topping up half empty goblets, offering a suggestion here and a recommendation there. The lounge menu, as is the wont at such venues, seems basic but with an unmistakable touch of luxe – think caviar and truffle loaded potatoes. So it wasn't hard to hit upon the truffle topped mac and cheese and the creamy lasagna along with a sampling of oysters and lobster topped with caviar. Everything was rich and hearty with the freshly baked bread that arrived first at the table, the yummiest of the lot.
The truffle loaded mac and cheese serves up a hearty portion
With the place now picking up tempo and the glittering view in front of us, we sample one of the best Tiramisu we've had the pleasure of indulging in. While the lounge menu is limited, the hearty dishes are rich enough to satiate, while you sink back into the comfy chairs and immerse yourself in the chicness of the surroundings.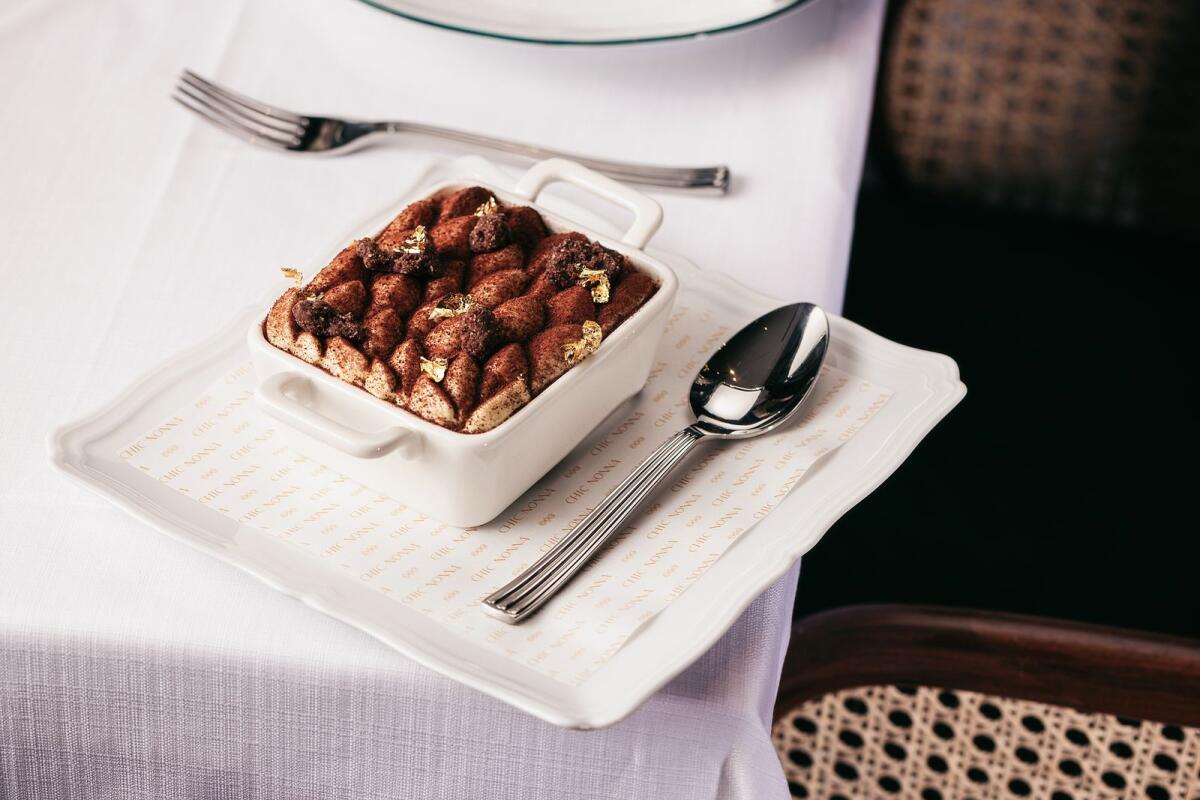 Chic Nonna is perfect for those in search of a classy venue for a night out, where you want to bask in an intimate setting, in a luxe surrounding, with a lively set playing around you.
Salotto by Chic Nonna is located at DIFC, Gate Avenue Mall Zone D – Dubai
Read the full article here