Bookstore managers, who have been preparing for the whirlwind release, say that they have not seen such interest in a book since the final Harry Potter volume
Spare, Prince Harry's controversial book, can now be found on some book shelves in the UAE. On Tuesday morning, bookstores reported not having the book yet, but by 1pm, the book landed on the shelves of Kinokuniya in Dubai.
In the polemic book, Prince Harry writes about tense incidents and altercations which took place between him and members of the Royal family, including a physical attack from Prince William. Even before it's official launch, the book led to heated debates in the British and international media, leading to an ever deeper divide between Royalists and the rest.
"We are so excited to be selling the hottest book in the world at the same time as our bookselling cousins in New York and London. Over 100 people expressed interest in reading Prince Harry's book Spare in the UAE – and we are scrambling to contact them to let them know it is available," said Steve Jones, UAE Merchandise and Marketing Manager, Kinokuniya.
"I don't think I have seen such hype around a book since the final Harry Potter volume. And everyone from the airport handlers to our warehouse staff have been on the edge of their seats ensuring stock arrives in time. I was stacking the book on the shelves and people were taking them right out of my hands. I hope the stock lasts," he said.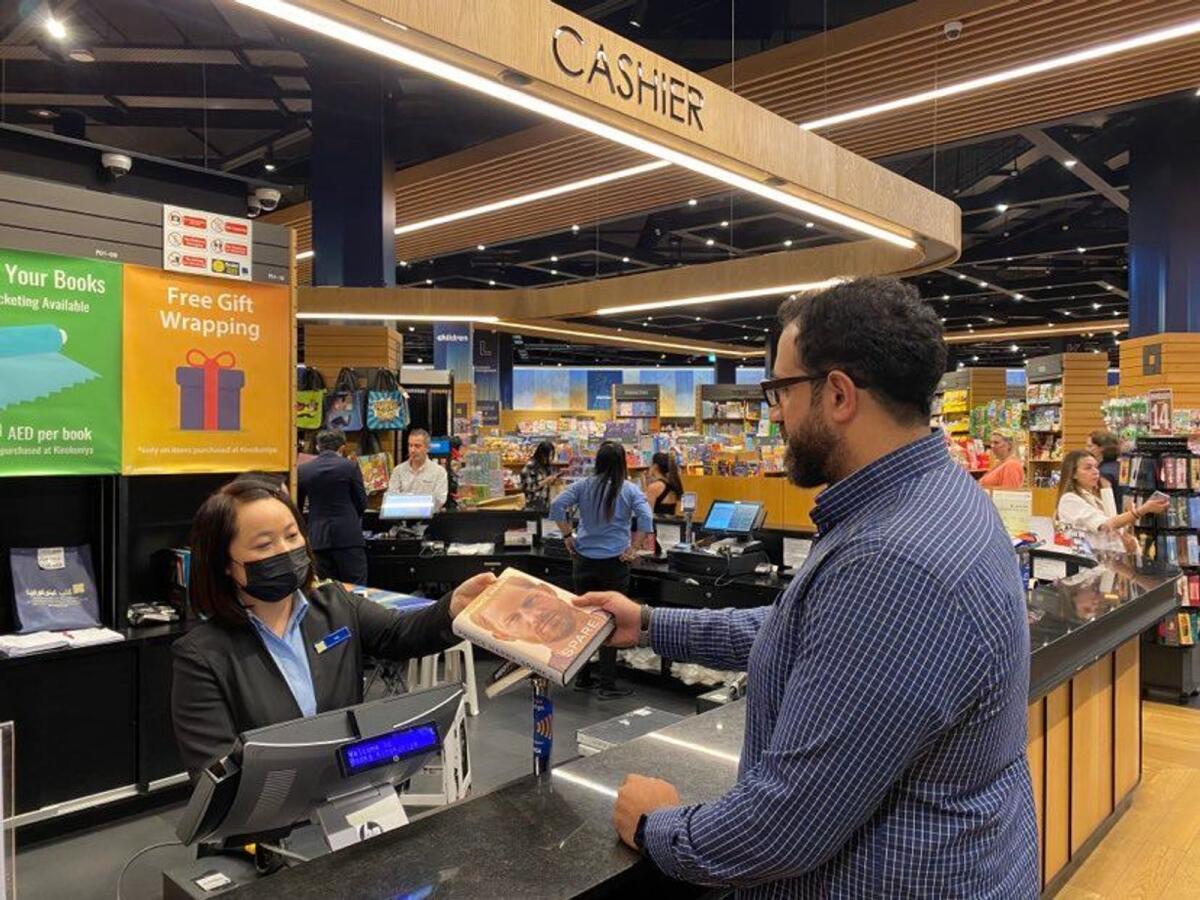 Hubert Khan, Senior Buyer from Magrudy's, said that they ordered 600 books, 300 from the US and 300 from the UK. "We received 25 enquiries over the last week or so. There's definitely a buzz in the market for the book after the media attention it received," he said.
Hubert said that the first shipment of the book will be sent to all branches and it is expected to be on the shelves by Thursday or Friday at the latest.
Speaking to Khaleej Times, UAE resident Ipshita Sharma said that the interest in the book is quite palpable. "I'm part of four different book clubs and four of them wanted to read Spare for the next month. There seems to be a lot of interest. I wouldn't say excitement because I think there are a lot of conflicting emotions," she said.
Ipshita explained that while there are a lot of Royalists who aren't very happy about him writing a book and there are others who are happy with it. "Then there's a third camp who isn't really interested in reading about a poor little rich boy suffering," she said.
Rana Rouphael said that she is curious about the book, and that she would like to read it. "For some reason, I was always attracted to stories about lady Diana. This is Harry, her son and a familiar face that we know growing up," she said, adding that the book is an insider story of Harry, one that is told by him. "I believe it would be genuine and it would give a glimpse on this life which can be inspiring," she said.
Read the full article here