Several UAE residents woke up to thunderstorms and heavy rains on Friday morning, as unstable weather conditions — which started in Ras Al Khaimah on Thursday — spread out to the rest of the country.
Phones flashed warnings as Dubai Police sent out an alert to residents.
Motorists are advised to drive carefully and follow instructions provided by the authority.
In a video, heavy rain can be seen lashing in Dubai's Abu Hail, as gusty winds blow along. Residents ran to take cover under buildings, soaked due to the rain.
Nature's light show took over the skies as thunder and lightning struck Dubai.
A video shared with Khaleej Times shows heavy rains, winds, and lightning during the early hours of the morning in Karama.
In a video shared by Storm Centre, Dubai's iconic Burj Khalifa is seen having its classic moment with lightning striking its tip.
Videos shared with Khaleej Times showed roads flooded as drivers battled foot-high water levels. Here is one:
Another video shared by a KT reader shows Deira's usually crowded streets flooded with water.
Residents taking to Sheikh Zayed Road on their morning drive to work faced delays due to water accumulation caused by rains. The Dubai Police issued an advisory for motorists.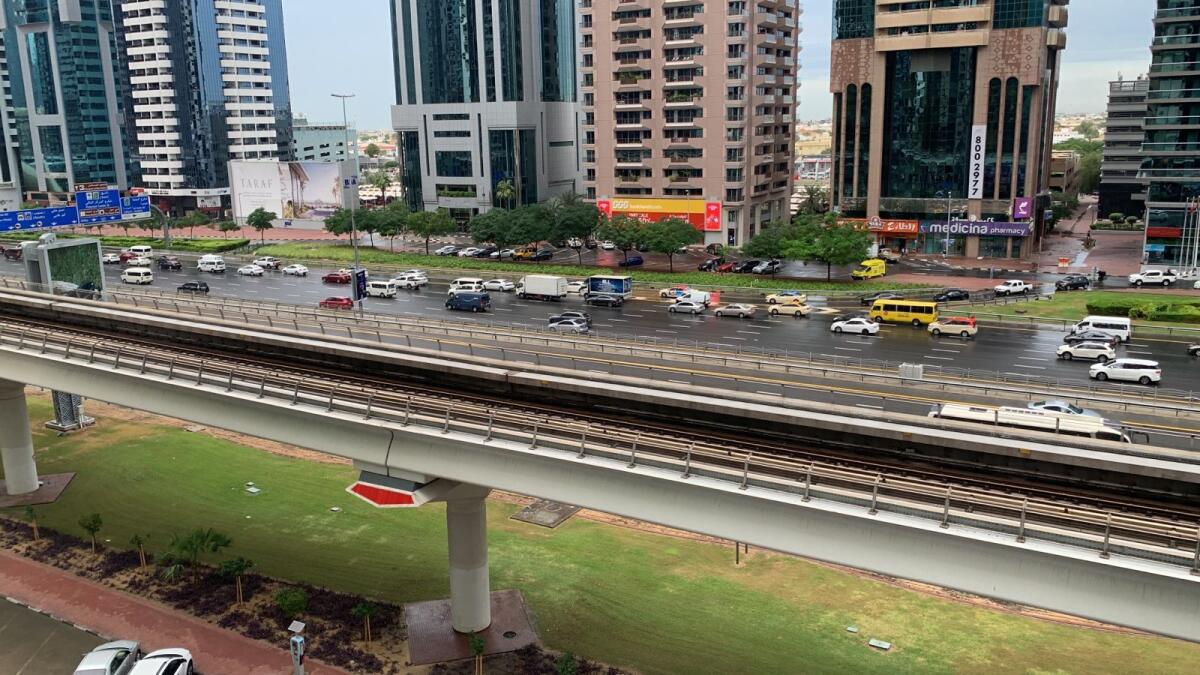 Photo: Meher Dhanjal/KT
A similar warning flashed on signboards on Mohammad Bin Zayed Road in Dubai.
Photo: Neeraj Murali/KT
A cleaner in Al Quoz, Dubai, rain-suited up as he went about his job despite the heavy downpour on Friday.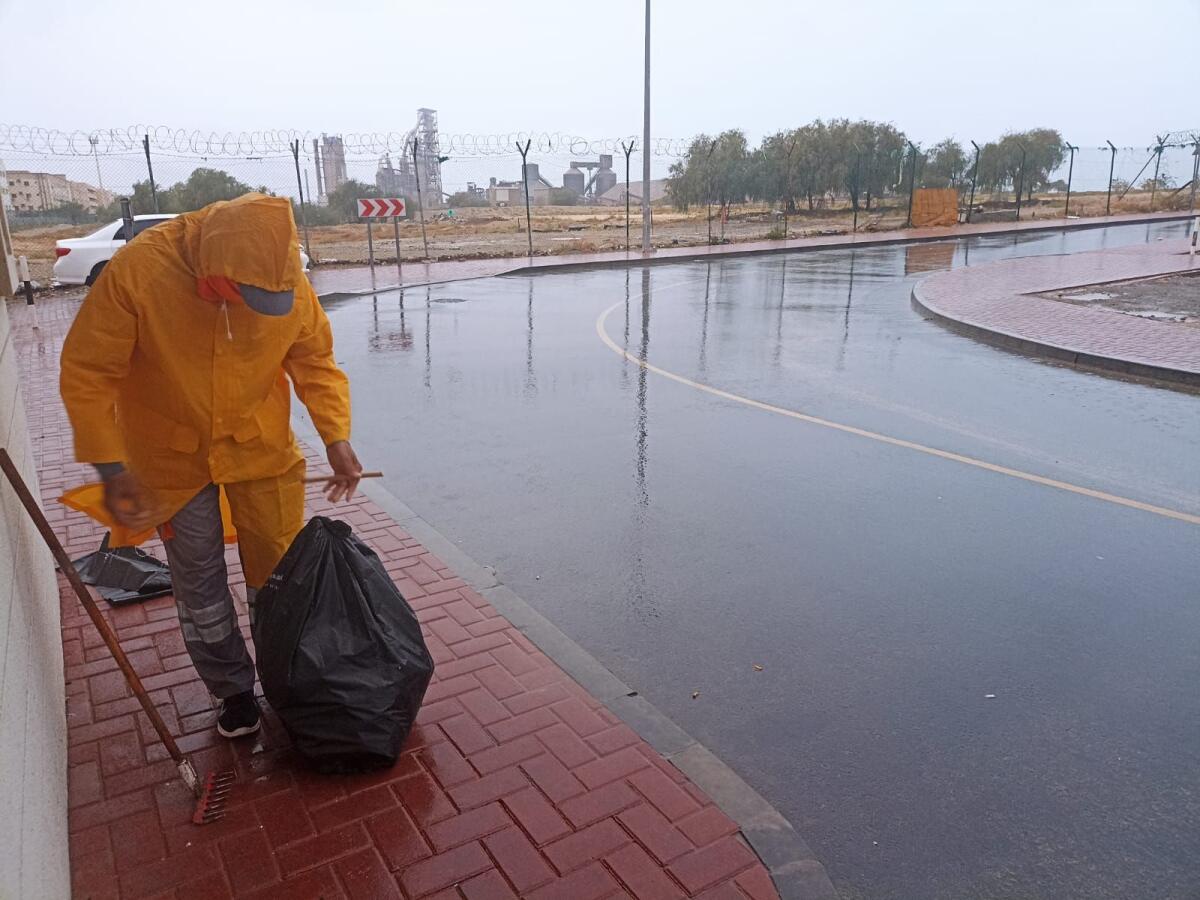 Photo: Sahim Salim/KT
Heavy rains and lightning took over other emirates of the country as well.
In a video taken by KT staffer Shihab, morning drivers and school buses in Sharjah can be seen getting through waterlogged roads, as others wait for taxis and buses to go about their normal routine.
Photo: Shihab/KT
The National Centre of Meteorology put out orange and yellow alerts throughout the country warning residents of hazardous weather in the case of outdoor activities.
Dubai schools have switched to online learning during the unstable weather, as they sent out emails informing parents of the sudden change.
Yesterday, authorities in Ajman, Umm Al Quwain and Ras Al Khaimah had directed schools to shift to distance learning for today.
According to NCM, temperatures are set to drop today, with the weather getting humid by night and Saturday morning.
Temperatures are expected to drop to 14°C in mountainous regions of the country, and reach a maximum of 33°C in internal areas of UAE.
Read the full article here