When driving in bad weather, extreme caution must be taken — and it's best to be prepared for any untoward incident that may happen on the road.
At a rain-drenched roundabout in Dubai's Jebel Ali, a car broke down and was spotted on a tow truck on Friday morning as heavy rain and thunderstorms lashed the country.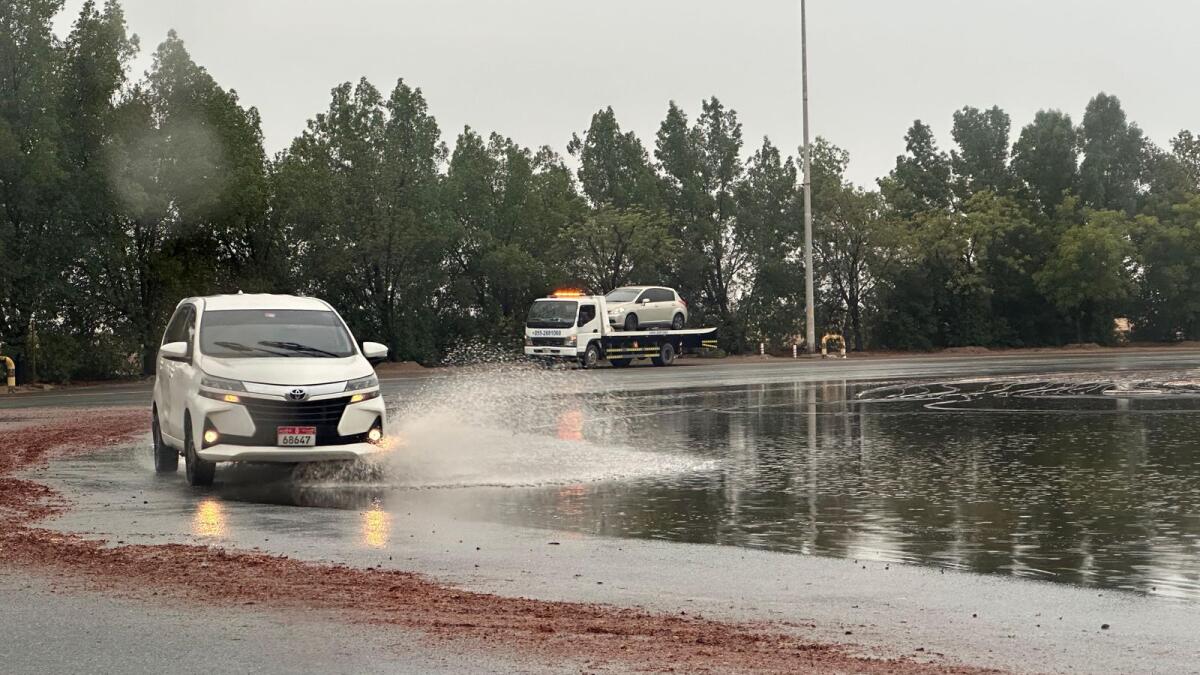 Photo by Neeraj Murali
The Dubai Police issued a timely guide to help drivers who may find themselves in such a situation.
Stay up to date with the latest news. Follow KT on WhatsApp Channels.
Here's what you need to do in case your vehicle gets damaged due to weather conditions:
Document the damage by taking a video or photo.
Go to the nearest police station to get an incident report.
Police reports about vehicle damage can help one claim insurance coverage.
In previous reports, insurance experts have said residents could file for claims in case of rain-related damage. However, terms and conditions will apply.
Car owners can benefit from insurance if their vehicles were damaged after getting submerged fully or partially due to heavy rain. However, if cars are parked in a flooded area, resulting in car engine damage, the owner may not be able to file a claim.
Read the full article here