As rain, thunder and lightning lashed the UAE on Friday morning, authorities in Dubai made sure residents would take extra precaution.
The Dubai Police sent out a public safety advisory alerting everyone to adverse weather conditions.
Popping up on residents' phones, the alert urged the public to drive with care and heed the advice of authorities.
"Stay clear of beaches and areas prone to flash floods," it added.
The Dubai Police also shared an emergency alert on Instagram: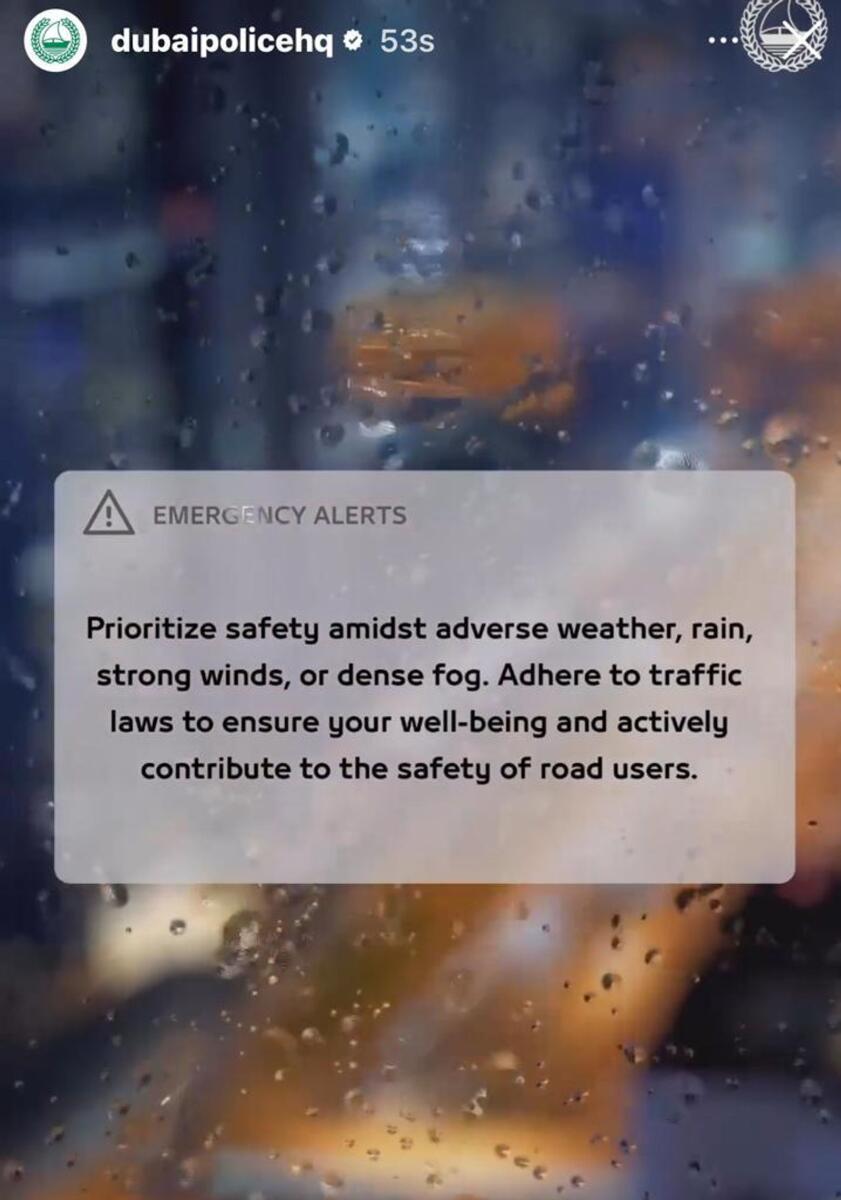 The unstable weather is observed in other emirates, too, with orange and yellow warning raised for for most parts of the country. The National Centre of Meteorology (NCM) urges the public to expect hazardous weather in some areas and be careful when heading out.
Read the full article here