It is designed to withstand the geographical nature, climatic conditions, high temperatures and humidity in the GCC
A fleet of freight trains launched in the UAE on Tuesday will transport all types of goods between four major ports. About 38 locomotives and more than 1,000 wagons will be part of the cargo operations.
Featuring the most modern freight trains in the region, it has an annual capacity of 60 million tonnes of goods. Each goods transport's locomotive operates with 4,500 horsepower, equivalent to 3,400 kilowatts. It is one of the most powerful freight train engines in the Middle East.
The freight trains will run up to 120kmph. The standard width of the rail is 1,435 metres, and it operates under the European ETCS level 2 signalling system. It has been specially designed to withstand the geographical nature, climatic conditions, high temperatures and humidity in the GCC region to ensure high levels of performance, efficiency and sustainability.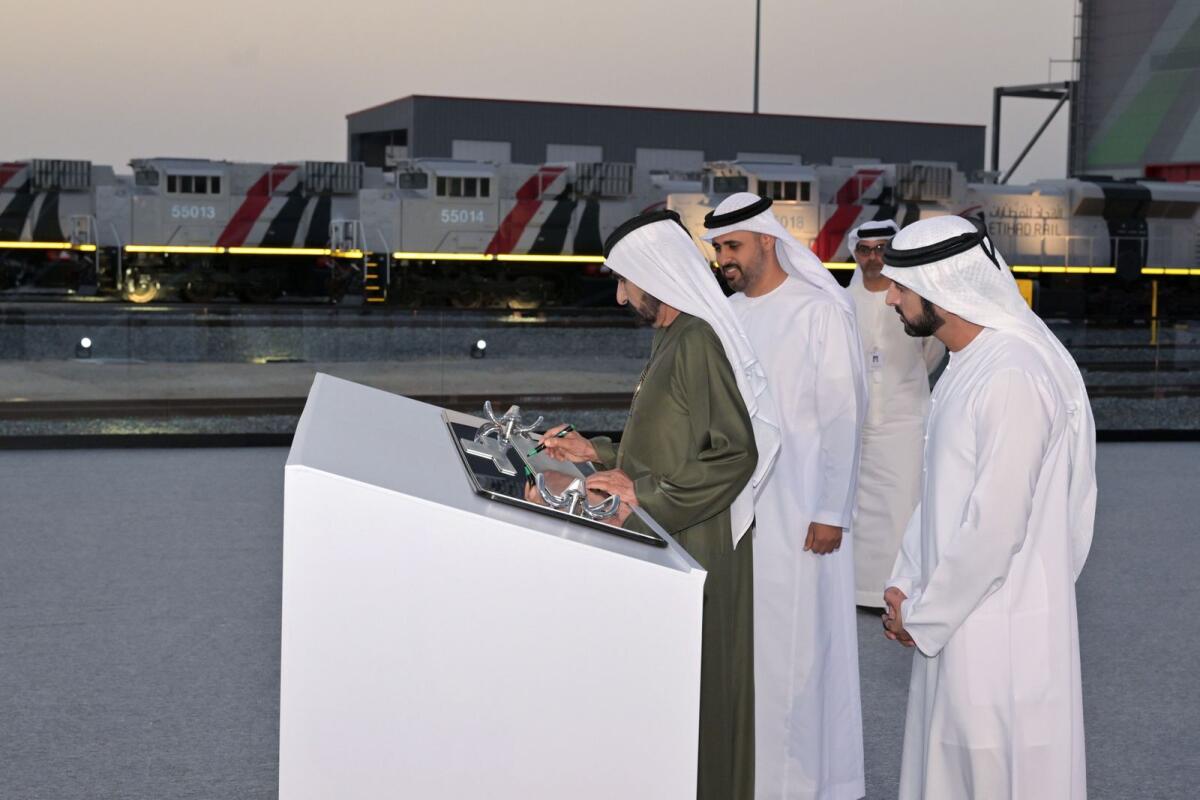 The diesel-and-electricity-operated trains and wagons are equipped with the latest filtering technology, which ensures that the train operates at high effectiveness and efficiency when passing through desert regions.
The network also includes a number of charging stations located in Ruwais, Industrial City of Abu Dhabi (ICAD), Khalifa Port, Dubai Industrial City, Jebel Ali Port, Al Ghail and Fujairah Port. These locations are a major hub for local and regional distribution and logistics services, as it includes customs warehouses and on-site cargo inspection services.
The UAE National Railway Network will provide solutions for investors and customers due to its ability to transport all types of goods, including petrochemicals, raw steel, limestone, cement, building materials, industrial and domestic waste, aluminium, food commodities, and general cargo.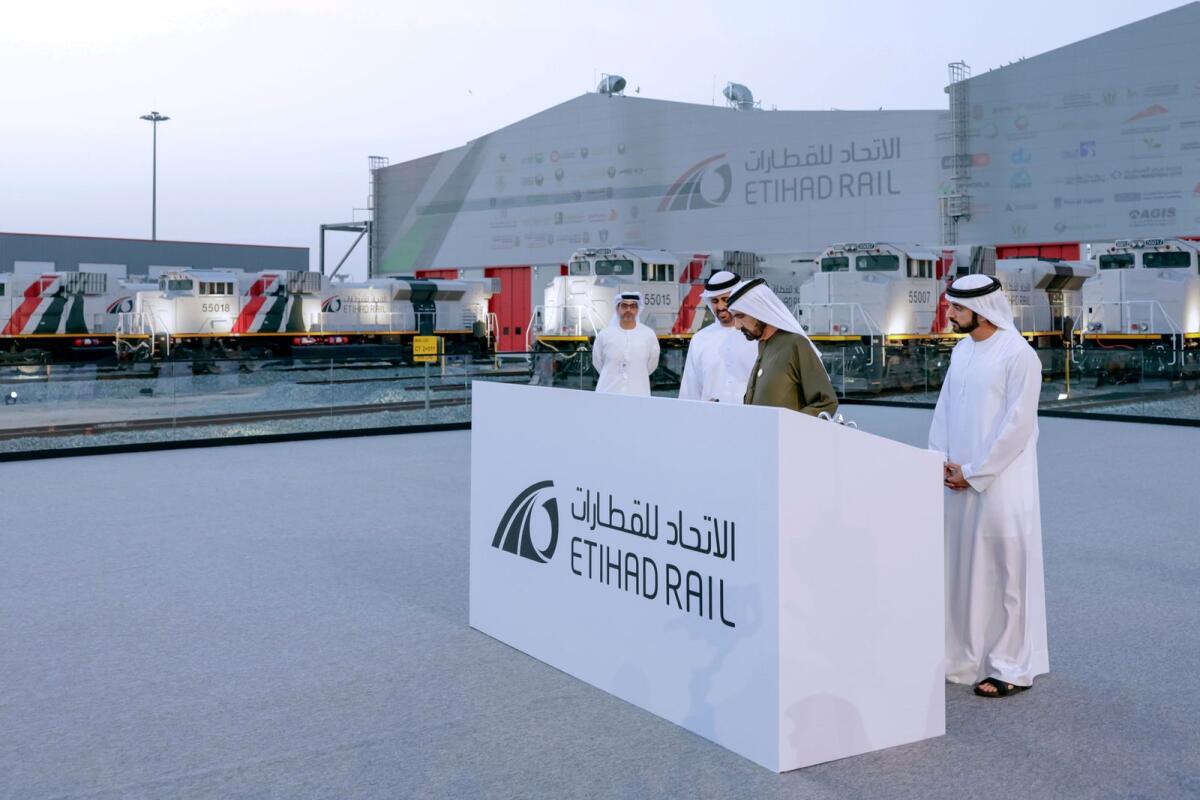 According to the website of Etihad Rail, the developer and operator of the UAE National Railway Network, stage one of the network has been fully operational since January 2016 and has transported up to 22,000 tonnes of granulated sulphur each day from Habshan and Shah to Ruwais on behalf of Adnoc.
Since being established in June 2009 by a federal mandate, Etihad Rail has become one of the most keenly awaited projects in the UAE. While businesses look forward to having cost-effective and sustainable transport facilities, many residents dream of being able to navigate the country using trains.


Read the full article here