TDT | Manama                                                   
The Daily Tribune – www.newsofbahrain.com
Reported by Ashen Tharaka
Today (Nov. 18) marks the final day of the much-anticipated Jewellery Arabia Exhibition, where visitors will have the opportunity to immerse themselves in a dazzling showcase of exquisite jewellery, precious gems, and timeless craftsmanship.
This prestigious event has captivated jewellery enthusiasts and connoisseurs from across the region, offering a mesmerising display of the finest creations from renowned international and local designers. Visitors are encouraged to seize the opportunity to embark on a journey of enchantment through the world of jewellery.
Discover mesmerising collections of diamonds, gemstones, and precious metals, each piece meticulously crafted to embody elegance, innovation, and artistry. Explore the vast array of designs, from traditional Arabic masterpieces to contemporary expressions of modern luxury. Jewellery Arabia is not merely an exhibition; it is an immersive experience that ignites the senses and sparks the imagination.
Engage with the designers, learn about the stories behind the creations, and witness the intricate craftsmanship that brings each piece to life. Whether seeking a special occasion gift or simply indulging in the beauty of jewellery, Jewellery Arabia offers an unparalleled opportunity to connect with the artistry and craftsmanship that lie at the heart of this captivating realm.
Wearable masterpieces
Qannati Objet d'Art, the premier maker of precious wearable art objects, is showcasing its debut collection of Eternity bracelets and Quantum timepieces. Inspired by Mesopotamian culture and expertly handcrafted in France, the "Celebration of Time" collection represents a unique blend of artistry and craftsmanship.
"This collection was born out of my dream to create masterfully crafted ornaments that fill a unique niche in the global luxury market," said Mahmood Qannati, founder of Qannati Objetd'Art, in an interview with The Daily Tribune.
Qannati Objet d'Art's meticulous craftsmanship is evident in the intricate details of each piece, which are meticulously crafted from precious stones and exotic materials. The collection features both ornamental bracelets and functional timepieces, each designed to appeal to the discerning tastes of an elite international clientele.
Honouring Bahraini Police Force
In addition to its debut collection, Qannati Objet d'Art is also unveiling two limited-edition watches to honour the Bahraini police force. The watches, which feature the Interior Ministry logo, are available in Arabic numeral and index dial versions.
"We are proud to present these watches as a tribute to the brave men and women who serve and protect our country," said Qannati. "The watches are a symbol of their unwavering commitment to duty and their dedication to the safety and security of our community."
Exquisite pearls
Al Hashimi Pearls, a renowned jewellery brand in Bahrain, showcased its latest collection of pearl jewellery at the 2023 edition of this event. The brand's exquisite pearl creations were a highlight of the event, captivating visitors with their elegance and craftsmanship. At Jewellery Arabia, Al Hashimi Pearls unveiled a stunning range of pearl jewellery, including necklaces, earrings, bracelets, and rings.
The collection featured a variety of pearl designs, from classic strands to contemporary pieces with intricate settings. Vijay Shah, Chairman of Al Hashimi Pearls, expressed his pride in showcasing the brand's latest creations at Jewellery Arabia.
"Pearls have always been a passion of mine, and I am honoured to present this collection to the market," Shah said. "I am grateful to the government of Bahrain for organising this event, which provides an excellent platform to showcase our craftsmanship and meet potential customers."
Jawhara Jewellery: Blending Traditions for Century
Jawhara Jewellery, a Bahraini institution renowned for its exquisite craftsmanship since 1907, is captivating visitors at the Jewellery Arabia exhibition with its stunning display of traditional and contemporary jewellery pieces.
The brand's rich heritage and unwavering commitment to quality have made it a beloved name in the Bahraini jewellery industry, and its latest collection showcases its ability to blend tradition with modern sensibilities. Tamjid Abdulla, Deputy CEO of Jawhara Jewellery, expressed his excitement about showcasing the brand's latest creations at Jewellery Arabia.
"We are thrilled to present our exquisite jewellery collection to the world," Abdulla said. "As the oldest family in the Bahraini jewellery business, we are proud of our heritage and our commitment to quality. We are determined to become a leader in the regional jewellery market, and we believe that our innovative designs and high-quality craftsmanship will set us apart."
Visit Exhibition World Bahrain today at 4pm and let the brilliance of jewellery transport you to a world of elegance and sophistication.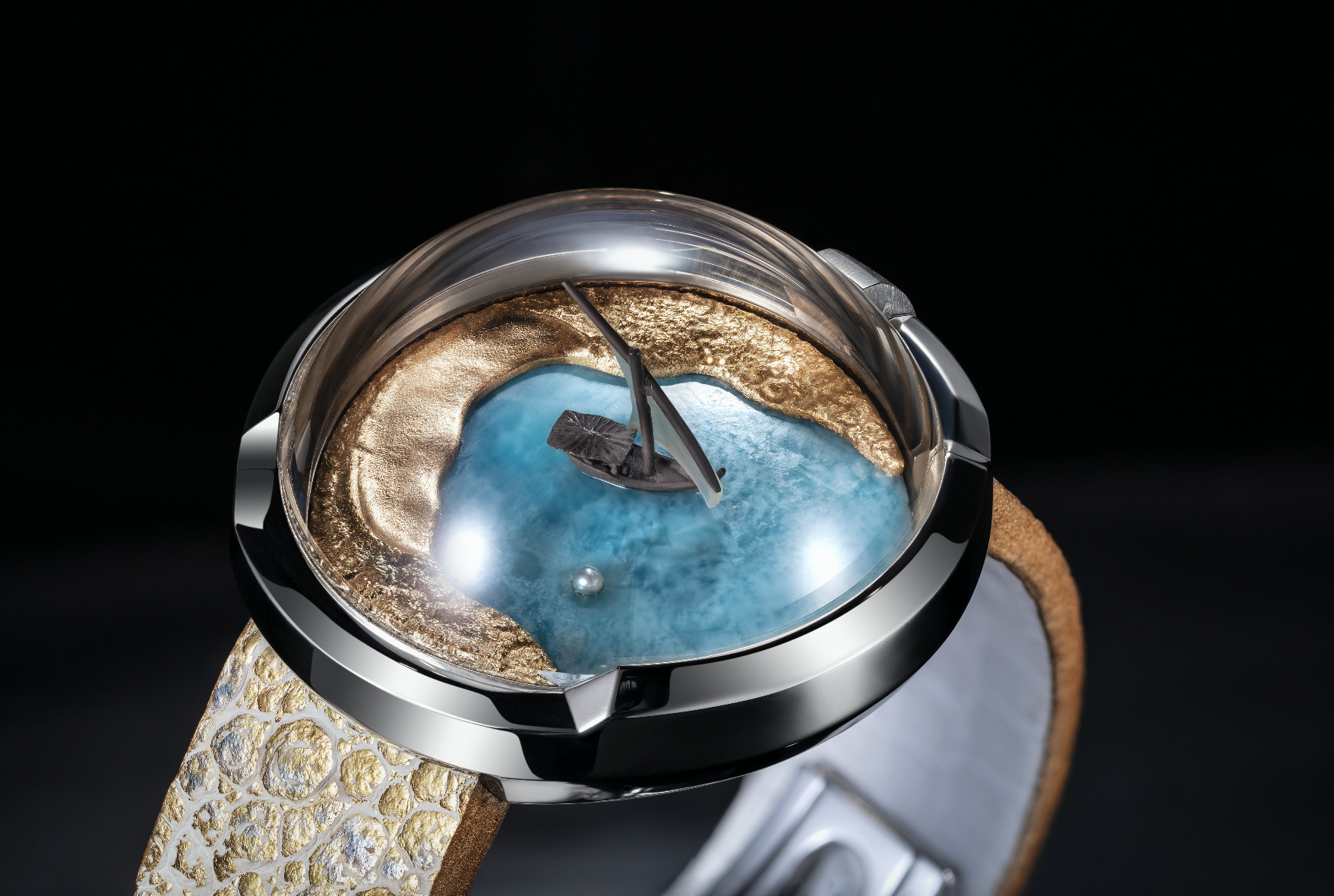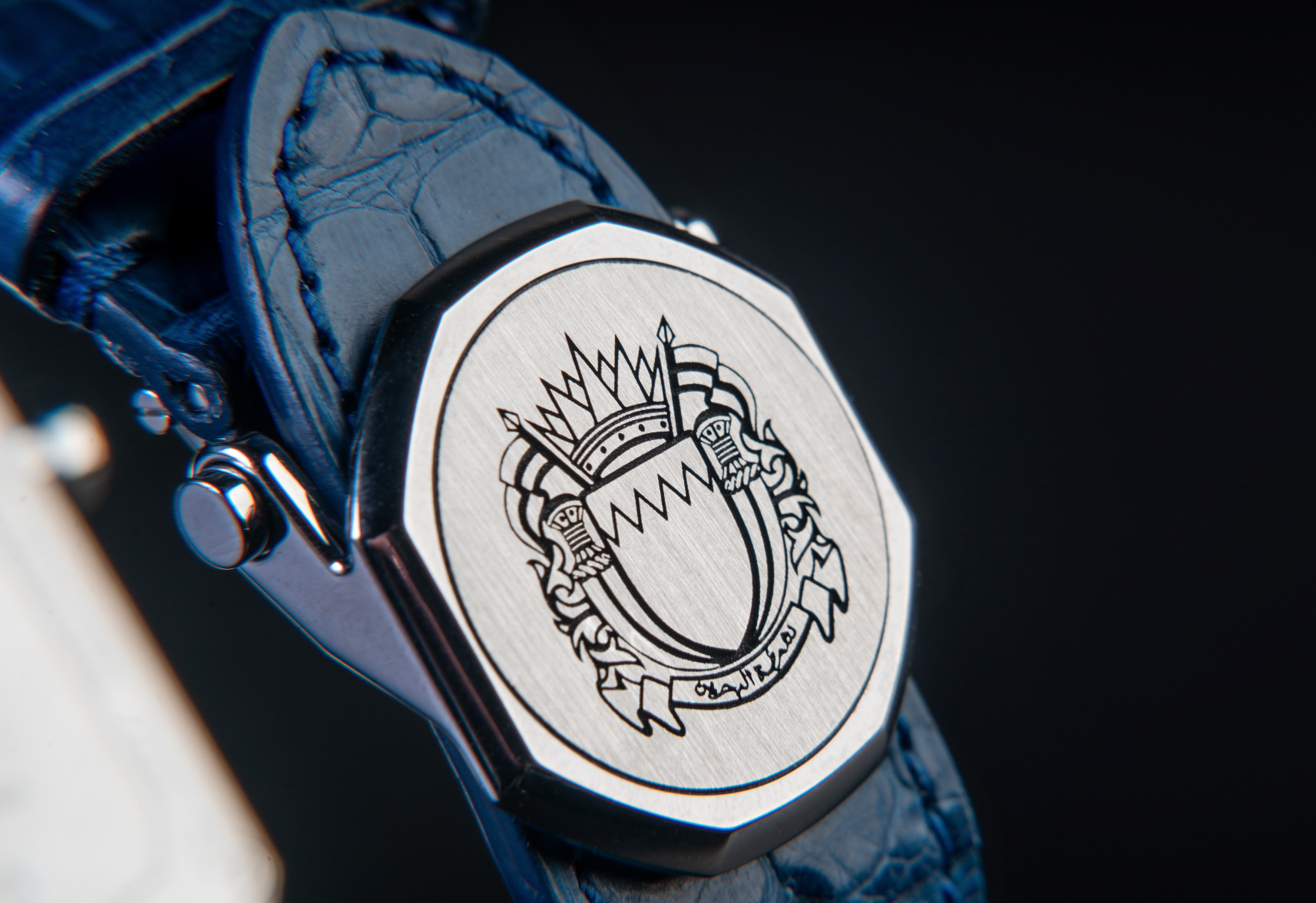 Limited-edition watches to honor the Bahraini police force
Limited-edition watches to honor the Bahraini police force
Mahmood Qannati, founder of Qannati Objet d'Art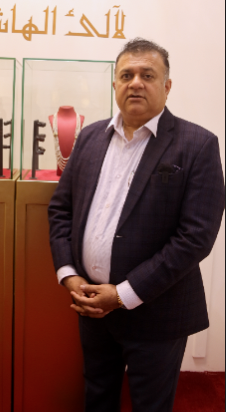 Vijay Shah, Chairman of Al Hashimi Pearls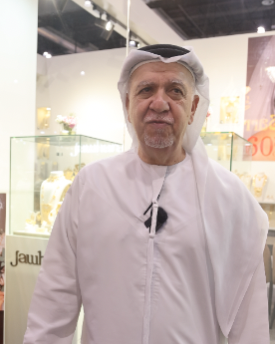 Tamjid Abdulla, Deputy CEO of Jawhara Jewellery
Read the full article here