The London fashion Week showcase had celeb kids on the ramp
Faux fur, oversized coats and hot water bottles dominated Burberry's runway as Daniel Lee presented his vision for the British heritage label at London Fashion Week on Monday.
Set in a dark marquee in London's Kennington Park, Lee delivered a colourful take on Burberry's classic camel, black and red check as Burberry steps into a new era under his tenure.
The 37-year-old, Bradford, England-born chief creative officer drew inspiration from the brand's affinity with exploration and the outdoors in his first collection for the fashion house, according to the show notes.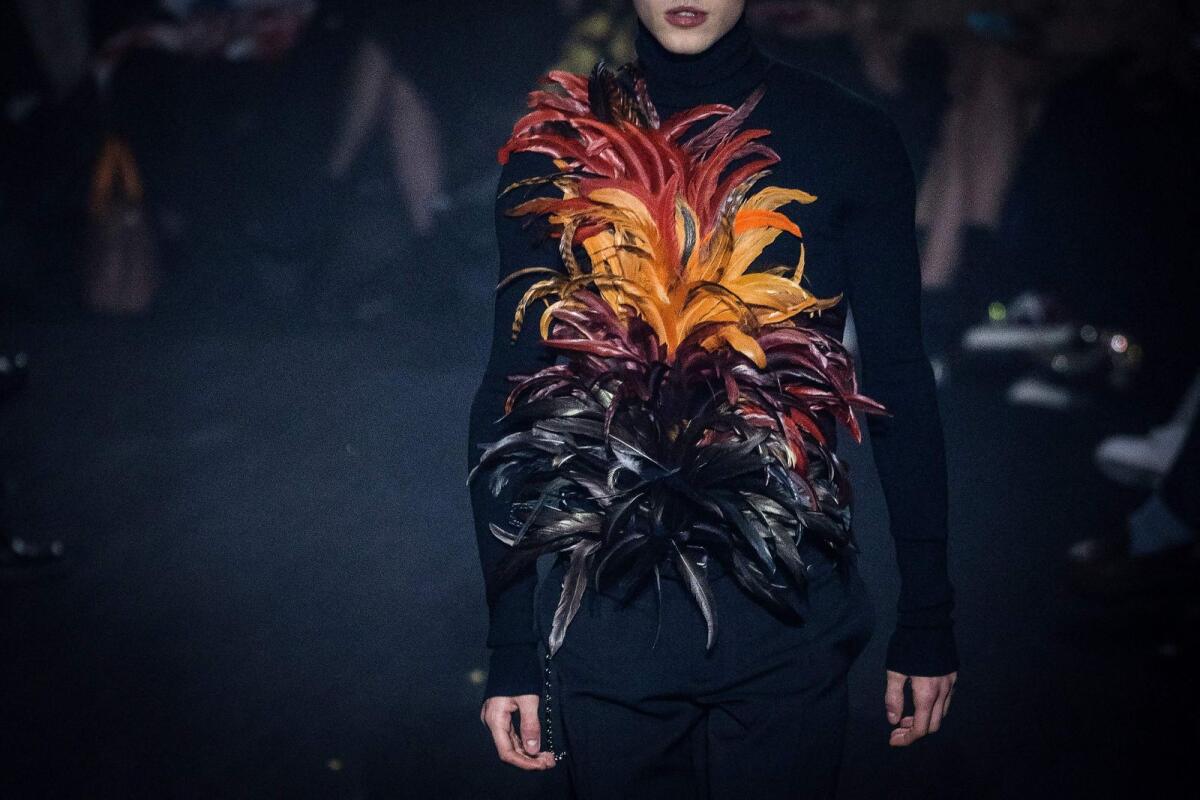 Silhouettes were oversized and soft around the edges across both women's and men's wear. Burberry's mackintosh-style trench coat was re-imagined in a muted khaki with green faux fur lapels.
English rose patterned tailoring sat alongside chunky rubber boots with an equestrian twist and cosy square toed shearling and faux fur shoes in the Autumn Winter 2023 collection.
There were also feather embellished outfits in autumnal tones and pleated tartan-inspired kilts over trousers.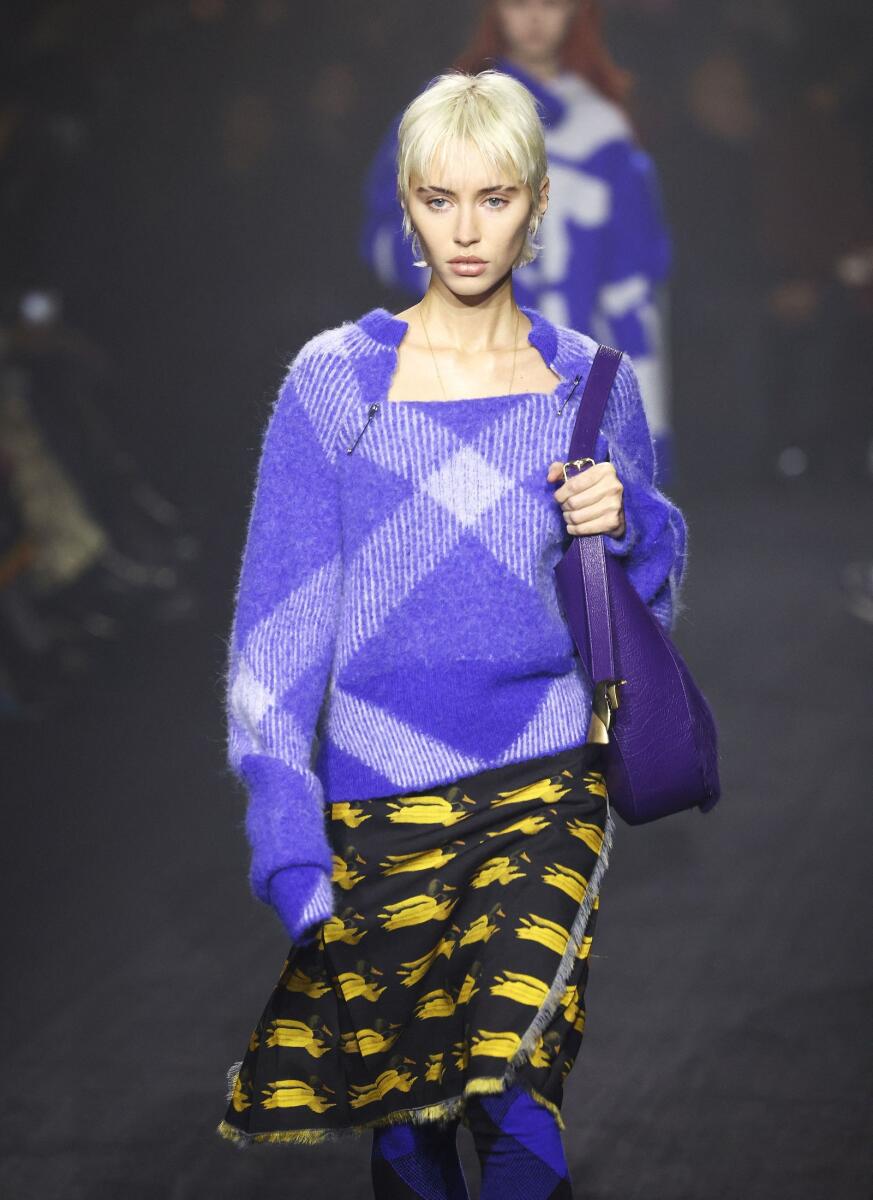 Actor Jude Law's daughter Iris Law presents a creation at the Burberry catwalk show
A revamped version of the Equestrian Knight design was blown up on blankets and dresses in blue and white.
Outfits were accessorised with hot water bottles, fuzzy trimmed bags and big scarves.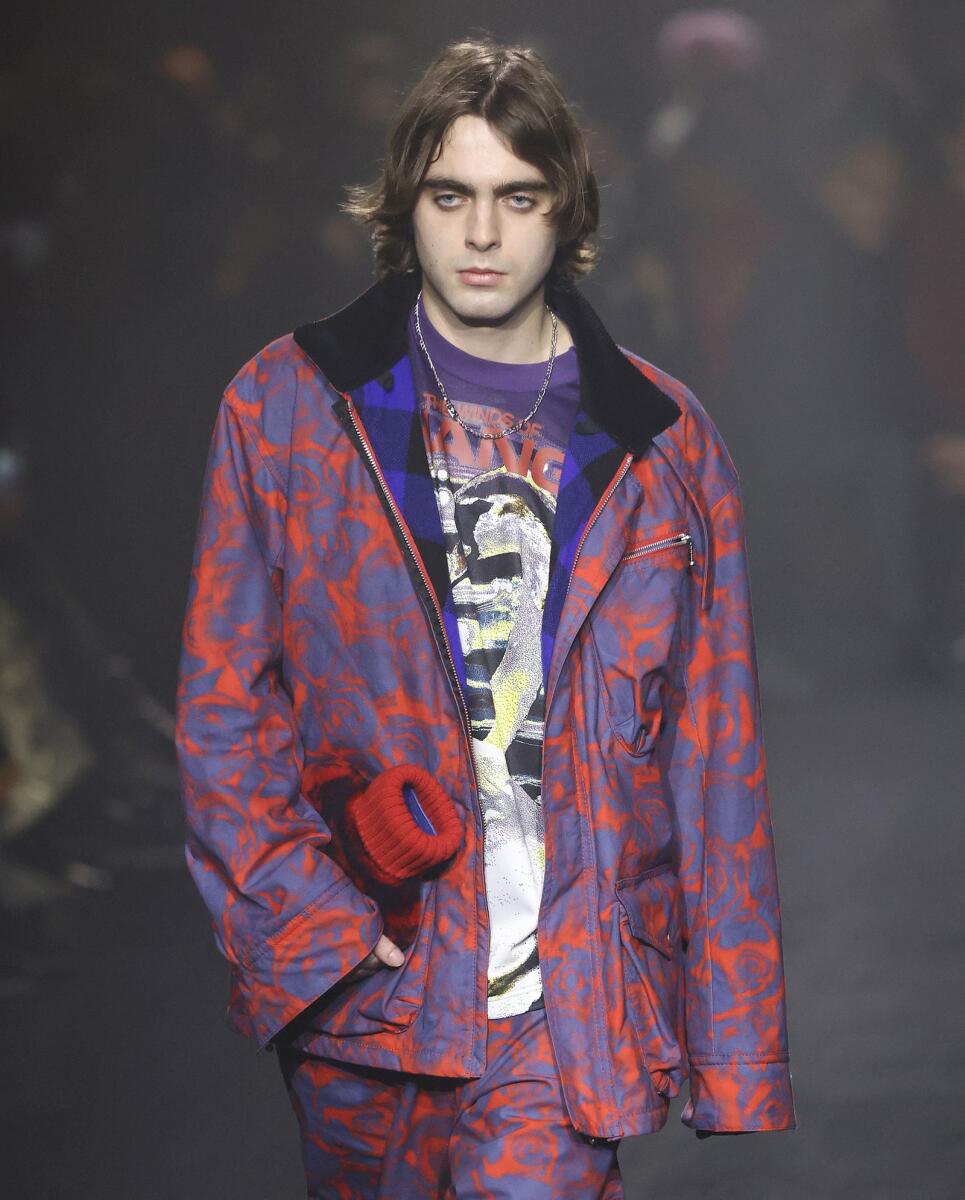 Model Lennon Gallagher walks the ramp for Burberry
There was a notable absence of big-name models walking, in contrast with previous Burberry events that has seen the likes of Bella Hadid sashay on the catwalk.
Actor Jude Law's daughter Iris, and singer-songwriter Liam Gallagher's son Lennon both walked Monday's runway.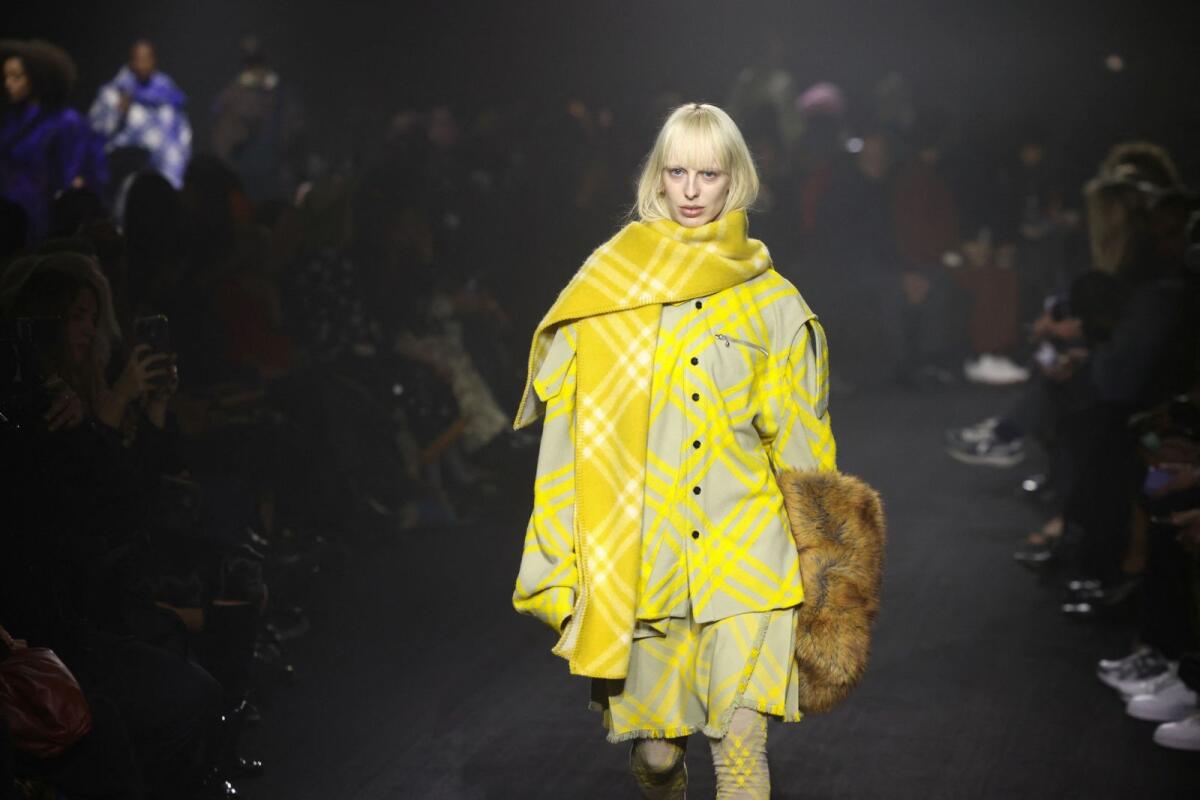 Lee's outfits are key to Chief Executive Jonathan Akeroyd's aim to move the 167-year-old brand more upmarket and attract younger consumers. Monday's show follows the unveiling of Burberry's new logo: a sleeker elongated typeface and a campaign steeped in "Britishness".
Read the full article here