Newly refurbished At.mosphere restaurant at Burj Khalifa offers up perfectly curated dishes with views to take your breath away
It's not often that a restaurant has to vie with its location for a diner's attention. But when you boast a 360 degree panoramic view of Dubai's glittering skyline, it can be a bit hard to get even the most hard-nosed epicureans to focus on what's on the plate in front of them. A professional hazard that chefs working at the tallest restaurant in the world's tallest tower, no doubt, have to face on a daily basis. Along with an extravagant aesthetic, that bedazzles one's eyes, it also helps to have well-trained service staff, who can tempt one's attention back to matters of the palate.
Our ever smiling hostess for the evening, Toto, was on top of her game as she patiently described each of the carefully curated dishes in the 5-course tasting menu on a recent night out. We were seated at the newly refurbished and revamped At.mosphere, having swooshed up to the 122nd floor of the world's tallest building, Burj Khalifa, in the world's fastest elevator and then made our way down a sweeping grand staircase, to find ourselves smack in the middle of one of the city's most luxurious dining spots. Sparkling mirror facades and gleaming glass work alongside luxe velvet features impart a cosy and intimate vibe to the lounge area and the same is reflected in the restaurant where ceiling to floor glass panes offer spectacular views of a city that never has a dull moment.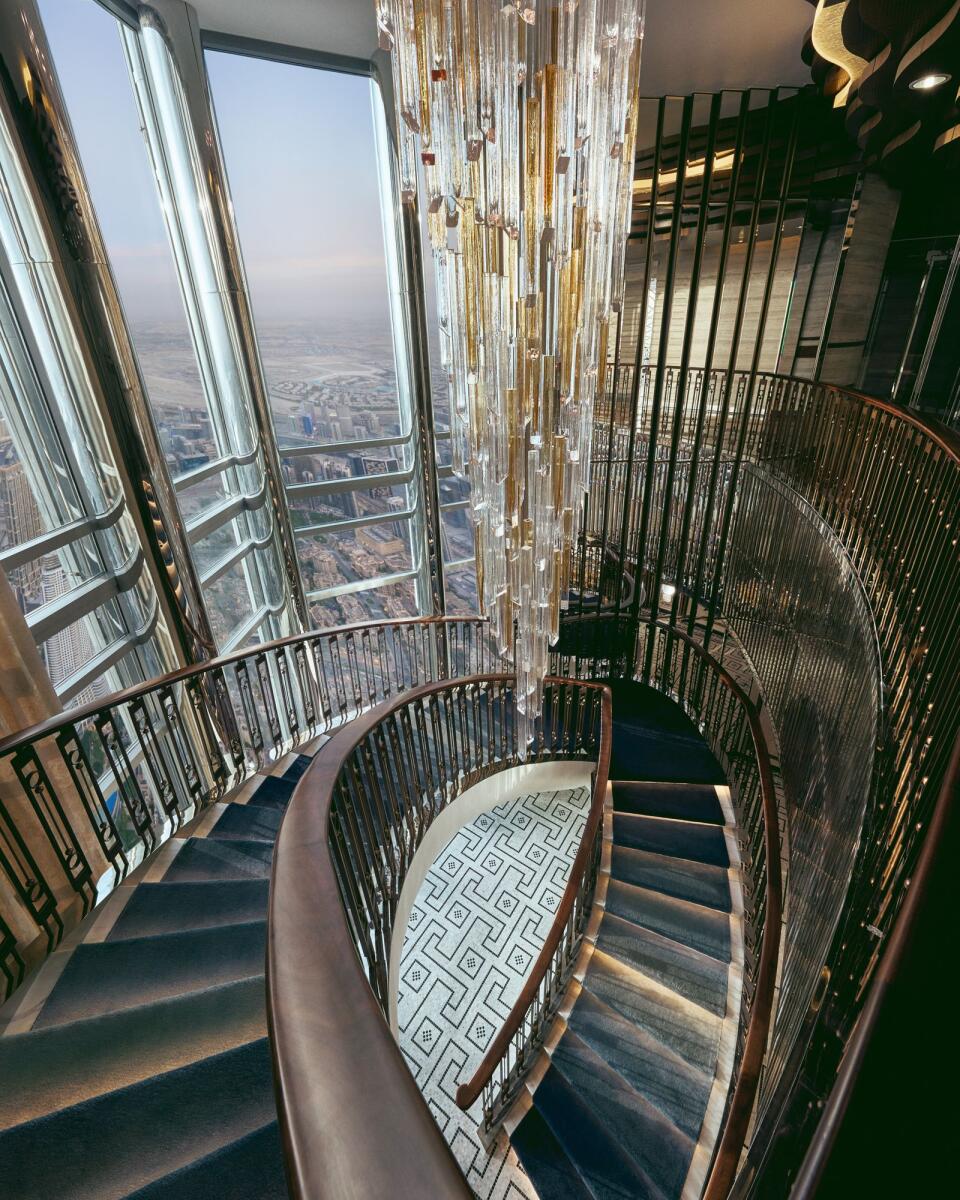 Great food is a given in most Dubai restaurants (with perhaps a few arguable exceptions), where most often than not you'd find a Michelin star equivalent chef carefully stage managing the serving of the most exquisite dishes with quality ingredients which are often flown half the way across the world. But exceptional service is what truly makes or breaks a restaurant. And the glitzy At.mosphere at the Burj Khalifa, which serves up contemporary French cuisine, has the formula down pat as it serves up an artfully curated menu with utmost grace and warmth.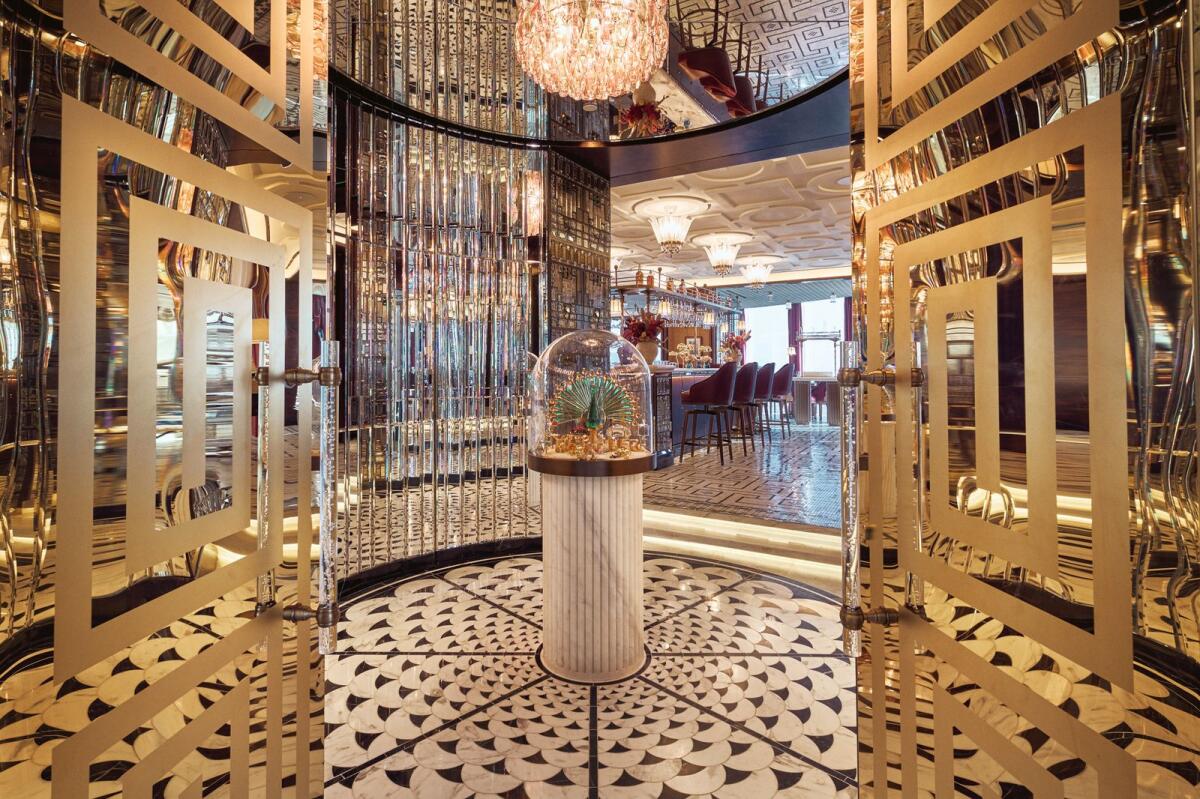 A beautifully set Hors d'Oeuvre is presented to us first — Foie Gras Au Torchon served alongside Fermented Red Cabbage (which as per the chef's recommendation, we are to sample only at the very end) and a Granny Smith Sphere atop a tiny wedge of bread. Each of the trio perfectly complemented the other — the foie gras, buttery and delicate, while the Granny Smith Sphere accorded a dainty sweet touch and the fermented cabbage with its mildly acidic flavor, tying it all together.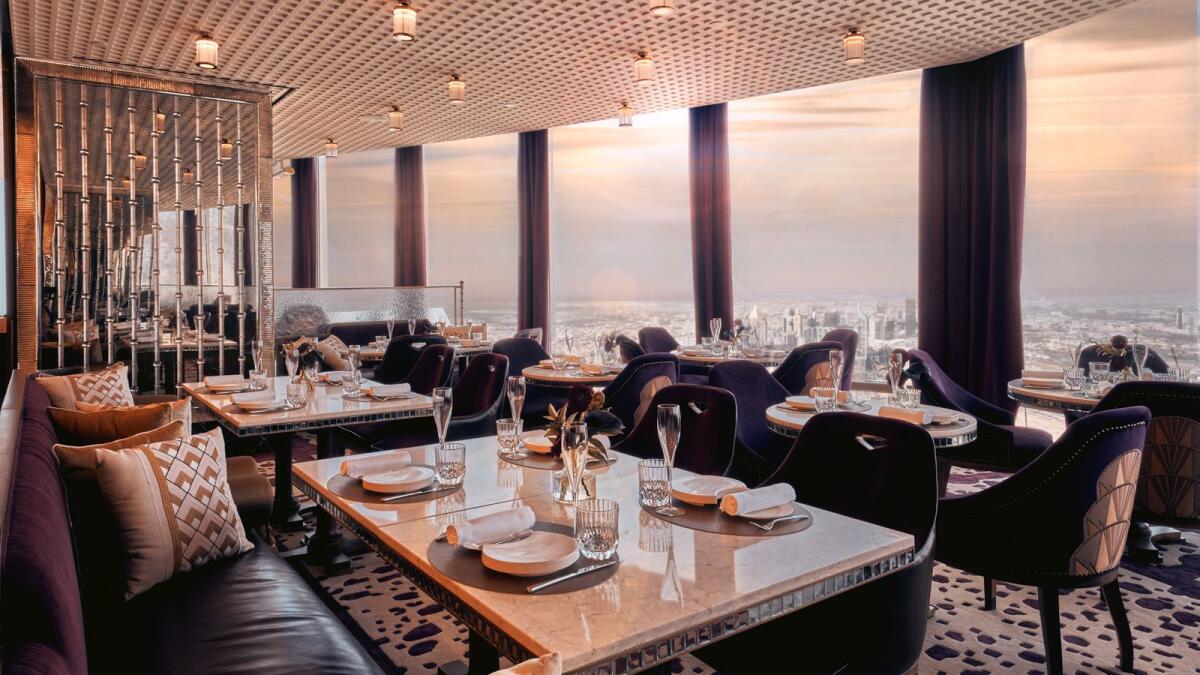 The Potage that followed — Topinambour — an island of Oscietra Caviar over which our server skillfully poured a mini jug of the most wholesome Asparagus Parfait — proved to be a match made in culinary haven presided over by At.mosphere's head chef, Eka Mochamad.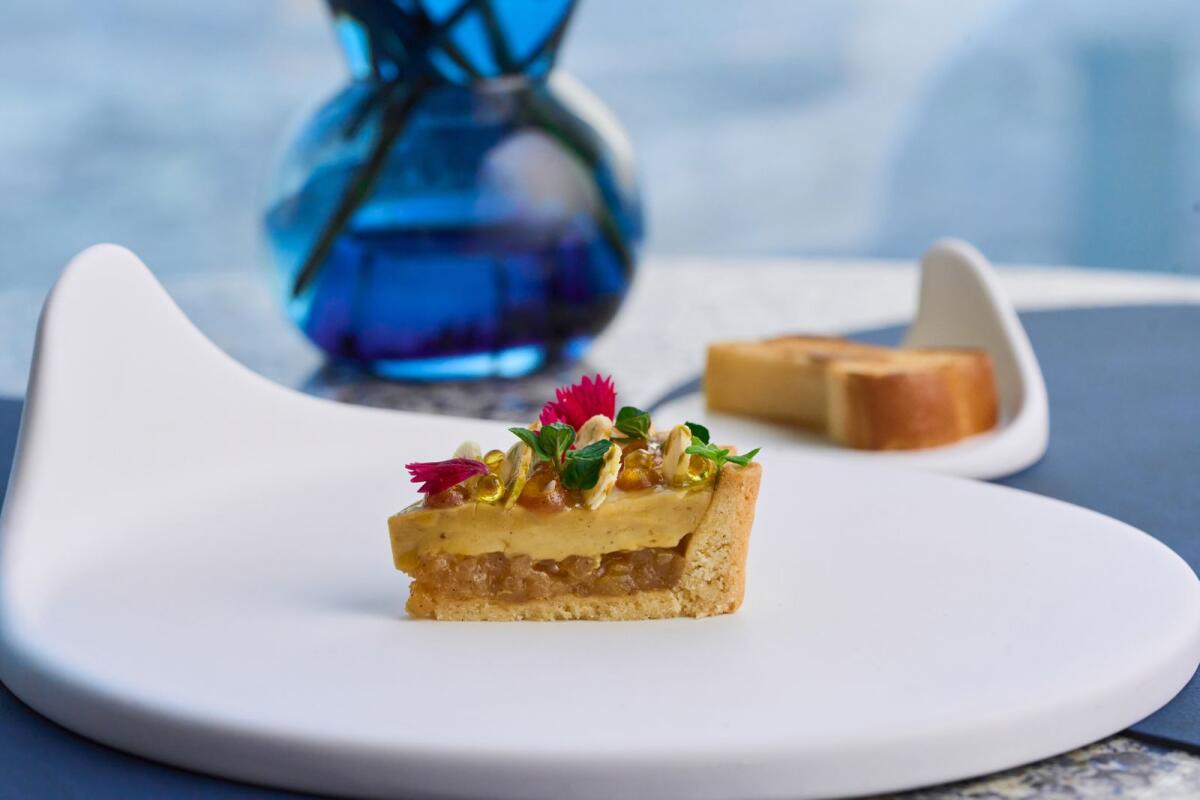 The Seabass that came as the main Entree was served alongside winter caviar and Yuzu Beurre Blanc, delightfully fresh and hearty enough to satiate even the most fussy eater. The A5 grade Wagyu Rib Rossini, which our hostess informed us, in a hushed whisper, had been specially flown in from Japan, was the melt-in-your-mouth variety that looked almost too pretty to eat.
It's not often that a chef has to compete with the views to ensure diners keep their eye on his art work even as the sparkling views threaten to overwhelm them. And that's the only thing At.mosphere would have to worry about.
Inspite of that, we'd say opt for the window seat. The jaw-dropping view, needless to say, is spectacular and you might find yourself spending most of the evening with your nose pressed against the glass, much like a kid in a candy store. But that's what Dubai does to you.
At.mosphere serves breakfast, lunch, and dinner in the restaurant, while breakfast, high tea, and dinner can be had in the lounge. Minimum spends applicable with window table at night, coming with a minimum spend of Dh850 per person.
Read the full article here